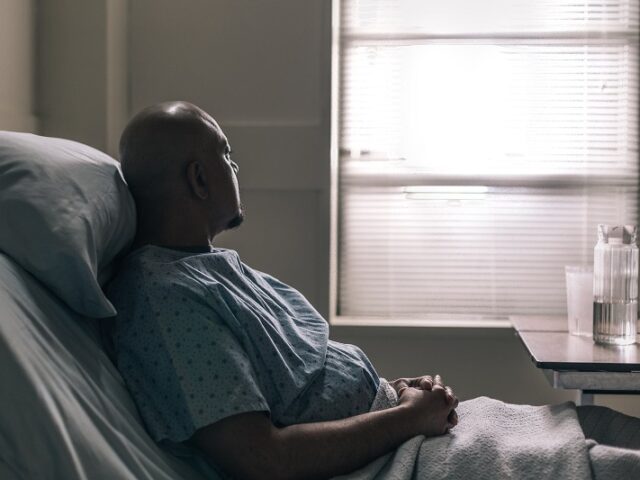 A New Ontario Occupational Disease Cluster
From uranium workers in the 1970s, to asbestos workers in the 1990s, to rubber workers in the 2010s, the ongoing discovery of new occupational disease clusters is an unfortunate reality in Ontario.
In 2020, yet another has been identified, and advocates want to get the word out to those who may be affected.
The workplace at the centre of the cluster is Neelon Casting, which manufactured brake parts and motors on Foundry Road in Sudbury between 1976 and 2007.  It's estimated that 1000 to 1500 workers were employed at Neelon Casting over the 30+ years it was in operation. The business was also known as Affinia and Dana Brake Parts.
Workers at Neelon Casting were exposed to carbon monoxide, silica and possibly other dangerous substances. It's now coming to light that many former workers have developed COPD, lung cancers and autoimmune diseases.
United Steelworkers, the union that represented workers while the company was in existence, has been trying to find as many former Neelon Casting workers or surviving family members as possible. In an interview with CBC radio, USW Local 2020 disability services representative Jessica Montgomery said this will help "to get a better understanding of the workplace, the plant processes, what kind of chemicals they used, what other exposures they had, to better assist everyone. If all members came forward with just a little bit of information…it would be beneficial."
Montgomery says claims advanced by former workers and estates of deceased workers have already been allowed by WSIB.
Other Occupational Disease Clusters in Ontario
A 2019 environmental scan of occupational health and safety in Ontario cites just some of the known and suspected occupational disease clusters in Ontario:
DuPont workers in Kingston
Uranium workers in Elliot Lake
Asbestos and chemical workers in Sarnia
Rubber workers in Hamilton and Waterloo
Workers at Algoma Steel
Workers at the General Electric and Pebra/Ventra Plastics plants in Peterborough
Miners exposed to McIntyre Powder
Herbicide sprayers
Firefighters
The WSIB also has a list of diseases that are assumed to have been caused by the workplace.
Earlier this year, the Waterloo Region Record and the Toronto Star issued a special report entitled The Uncounted: Occupational Disease is Killing Canadians, which sheds light on the lack of organization, reporting and information sharing about occupational disease in Canada.
"While other countries monitor work-related cancer and other illness at a national level, Canada relies on an ad hoc, disconnected approach that varies from province to province. The work to document suspected clusters of disease is typically done by unions, academics and advocacy groups — not government. … In many non-unionized plants, disease cases remain completely overlooked."
Indeed, it notes that epidemiologists believe that occupational disease fatalities estimates of 500-600 per year likely represent less than ten percent of the true death toll.
At Van Dyke Law, we know that the WSIB is one of the toughest insurers to deal with, and that can be incredibly difficult and frustrating–especially if you are not feeling well.  If you suspect your illness was caused by your workplace, please contact us so that we can begin to advance a WSIB claim and get the benefits that you are entitled to.