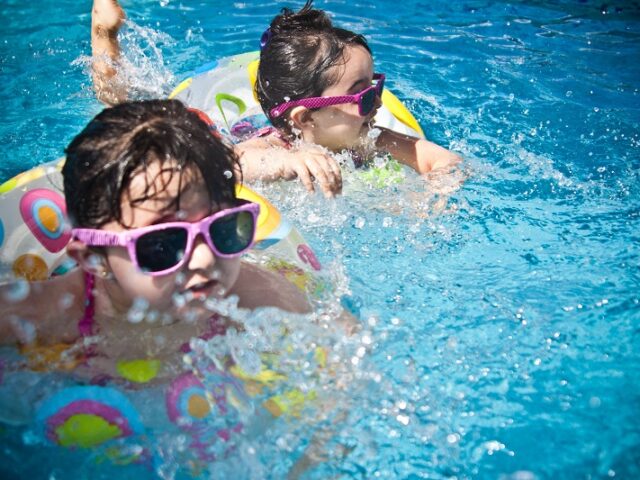 Pool, Beach, River or Lake: Water Safety Matters Everywhere
Soaring boat and pool sales, scarce cottage rentals and no campsite vacancies mean one thing: Ontarians are looking to make the most of the summer in spite of COVID-19. While the pandemic has resulted in many cancelled travel and recreation plans, people are embracing the fact that boating and other water activities are still available.
Every year in July, the Lifesaving Society raises awareness about water safety during National Drowning Prevention Week.  This year, this seems particularly urgent, given the enthusiasm for all things water-related right now. Now is a good time to talk about the inherent dangers of water and how to keep your loved ones and yourself safe when you're in, on or around it.
Did you know that approximately 166 Ontarians die in preventable water-related incidents every year?  From paddling pools to hot tubs to in-ground pools, lazy rivers to bustling lakes with busy beaches, water safety matters everywhere.
Pools & Beaches
Perth County OPP recently described a near-drowning incident at a residential pool. Because family members were paying close attention, when a 2-year old momentarily disappeared from view, he was quickly pulled from the water, given CPR and taken to hospital as a precaution. However, not every incident ends with relief and gratitude like that one.
One of the key themes for this year's National Drowning Prevention Week is "Watch me, not your phone". Close supervision of children around water is absolutely essential as drownings can happen less than 30 seconds and in as little as a few centimetres of water.
Always stay within arm's reach of young children while they are playing in or near the water. Kids who haven't learned to swim should always wear a lifejacket or PFD. Bear in mind, though, that these don't replace adult supervision.
One good reminder from the OPP is about pool toys and the need for extra attention when they're being used. "Always watch children closely when they're playing with inflatable toys, they can overturn and put the child underwater. Limit the number of toys in the pool and remove all toys from the pool after swim time. This precaution prevents children from falling in while attempting to reach them."
Boating
When it comes to boating, the importance of lifejackets can't be overstated. Just like a helmet, a lifejacket can't help you if you're not wearing it when you need it.
No matter their age or swimming ability, everyone in the boat – from a kayak to canoe to motorboat – should wear a lifejacket or other personal flotation device (PFD). According to  Transport Canada, most recreational boaters who die on the water each year in Canada are not wearing flotation devices or are not wearing them properly.

Look for lifejackets and PFDs whose labels say they've been approved by Transport Canada, the Canadian Coast Guard, or Fisheries and Oceans Canada.
An Ontario family's 2018 tragedy spurred the Lifejackets for Life campaign, which aims to "change the law in Canada to require children to wear a life jacket while on small vessels." Josh Steinburg was 11 years old when the boat his family was travelling in for a short errand hit large waves and capsized. After his death, Josh's mother began advocating to change lifejacket laws.  The initiative also wants to create change in  Canadian boating culture, by encouraging parents to make sure their children are wearing lifejackets or PFDs on a consistent basis.
Lifejackets for Life is supported by the Ottawa and Canada Drowning Prevention Coalitions, the Canadian Safe Boating Council and the Lifesaving Society of Canada, along with various insurance companies and hundreds of individuals.