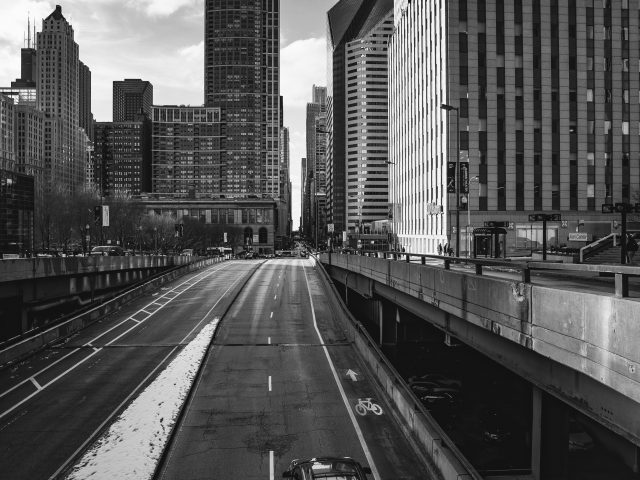 Are Streets Safer During the COVID-19 Pandemic?
Highways are eerily empty, rush hour is anything but rushed, and many people's vehicles have been more or less parked for weeks. Traffic volumes are so low that there's been a significant drop in collisions; so much so that some are calling for insurers to give customers a break on their premiums.
As all but Ontario's essential front-line workers stay at home during the COVID-19 pandemic, one might expect that the streets have suddenly become much safer for everyone, especially vulnerable road users such as pedestrians and cyclists.
Unfortunately, some see wide-open roads with little traffic as an invitation to break the law. Across Ontario and Canada and in the US, police are reporting increases in reckless driving and these other illegal road behaviours:
stunt driving/street racing
extreme speeding
driving without insurance
having open liquor in the vehicle
hauling unsecured loads
driving damaged, salvage-grade vehicles
motorcycles popping their front wheels
Vehicle thefts appear to be on the rise, too.
At the same time, here at home and around the world,  momentum is growing to "open" streets up to people outside of vehicles by closing or minimizing access to roadways to motor vehicle traffic and/or reducing speed limits.
The weather is warming, and people are feeling cooped up at home. In addition to those seeking a bit of fresh air and exercise, there are many people without vehicles who must travel to work or to get groceries or do other essential errands. Fewer people are taking public transit and those getting around on foot or bike are finding that conventional sidewalks and bike lanes don't have nearly enough capacity to allow for safe physical distancing (two metres between people).
In Kingston, officials say that getting outside is important for physical and mental health and that it is safe to do so provided that people are healthy, maintain proper distancing and wash their hands right away once they return home.
With playgrounds, tennis courts, athletic fields and other outdoor recreational amenities closed to prevent the spread of COVID-19, the only remaining option for adequately spaced travel is to have pedestrians use space that is generally reserved for vehicles.
Many major cities, including Ottawa, Calgary, Winnipeg, and Vancouver have opened up some additional space for folks on foot. Bogota, Colombia made headlines when it added additional "emergency bike lanes" to its existing cycle path network.
With at least some degree of physical distancing expected to be in place for months if not years into the future, it will be interesting to see how cities adapt to this "new normal" and in what ways streets might become safer for vulnerable road users. Already, reports from around the world have noted massive improvements in air quality due to reduced pollution: a likely temporary but still welcome silver lining to the pandemic. But could temporary transportation solutions meant to facilitate physical distancing be so popular that they become permanent? Only time will tell.