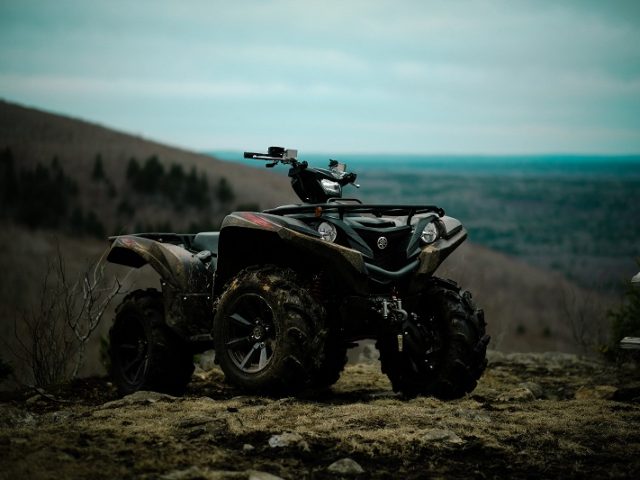 ATV Safety in Ontario
ATVs (also known as quads or off-road vehicles) are a popular recreation and transportation option in Ontario, and with the leaves changing colour and hunting season in full swing, fall is a favourite season for many ATV riders.
Like snowmobiling, ATVing has many enthusiasts, most of who play it safe and respect the rules of the (off)road. Yet every year, many Ontarians are seriously injured or killed in ATV crashes.
Recently, the OPP reported there has been an 18% increase in fatal ATV collisions so far this year, taking the lives of 20 people: 16 drivers and four passengers. The common factors in many of these collisions were:
Not wearing a helmet
Drugs or alcohol
Loss of control
Here are some important ATVing tips to ensure a safe and enjoyable ride.
Training, Insurance & Registration
Before you take that first ride, make sure you're properly registered and insured. You may need a valid drivers' license, depending on your age and whether you are riding on- or off-road. If you're driving the ATV anywhere other than on the owner's property, you must also have liability insurance, and you must carry the insurance card with you. Learn more about licenses, insurance and registration in this handbook: Smart Ride Safe Ride: What you need to know to operate an ATV/ORV in Ontario.
It's a great idea to take an ATV training course to learn safe driving and gain confidence. You can take a portion of the Safety Council of Canada's ATV Safety Course training online. The Ontario Federation of ATV Clubs is another good resource.
Safety Rules
There are some obvious safety rules for ATVing. An easy one is to always wear a helmet. If you're a driver, passenger  or being towed by an ATV, you must wear a motorcycle helmet.  The law doesn't require you to wear a helmet if you're operating the ATV on the owner's property, but why risk it? Protective gear such as goggles, gloves and boots are also a must.
Some safety tips are less well-known. You should never carry passengers on an ATV designed for only one passenger, and you should avoid paved surfaces–since ATVs are designed for off-roading, they are actually harder to maneuver on smooth surfaces.
Recent research from SickKids shows that ATVing is extremely risky for children under 16, and "the Canadian Paediatric Society recommends youth under 16 should not be permitted to operate off-road vehicles including ATVs and snowmobiles."
Ride Sober, Undistracted & In Control
Drivers of ATVs are just like drivers of any other vehicle: dangerous when impaired or distracted. Drinking alcohol or doing drugs before ATVing can be deadly, and it's against the law. Likewise, though you're having a great time on the trails, keep your phone tucked away so you're not tempted to take photos or make calls while you're driving.
Loss of control is a top factor in ATV crashes, so ride to conditions, within your abilities, and always obey posted speed limits.
Safe and happy riding!