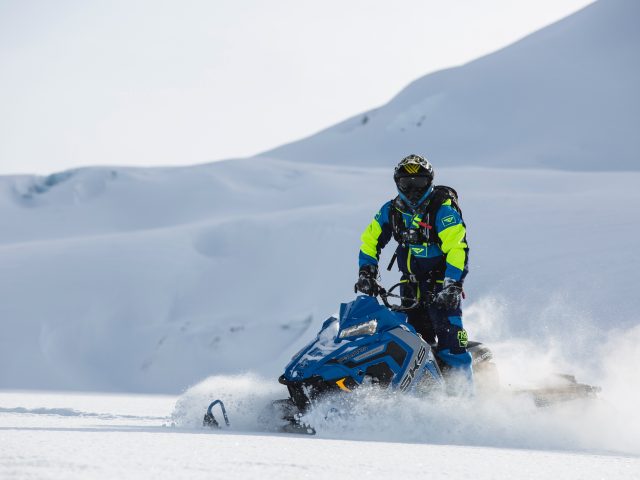 Risky Spring Snowmobiling Behaviour to Avoid
Spring is on the way and snowmobiling enthusiasts are enjoying the last few rides of the season.
Unfortunately, it has been a fatal winter for 13 sledders in Ontario; the OPP recently reported that there have been 11 fatal accidents to date. At this time of year, with waterways beginning to thaw, the OPP notes that two particularly dangerous water-related behaviours are often to blame for falls into open water or breaks through the ice.
"One scenario involves a snowmobiler travelling too fast on unsafe ice and having insufficient time to slow down when they suddenly come upon and enter open water.
In the second scenario, the snowmobiler deliberately travels over patches of open water (known as "water skipping" or "puddle jumping") in the misguided belief they can successfully reach the other side."
Other top factors in snowmobile crashes are excessive speed, alcohol or drugs.
After a devastating year for snowmobiling fatalities in the 2017/2018 season, the OPP is now using drone and aircraft surveillance as a tool for "speed enforcement, search and rescue and detecting dangerous snowmobile operation."
The OPP also warns that warm spring weather conditions can also lead to machine overheating, and as such, snowmobilers should be equipped to handle unexpected mechanical failures.  The OPP advises that operators "be prepared and ensure someone is aware of your route and expected time of return. When planning fuel stops be sure to consider late season trail closures. Carry extra fuel, high energy foods, water and fire starting items when possible."
Always check trail conditions before heading out. The Ontario Federation of Snowmobile Clubs has a brand-new app that's got lots of features to help you plan a safe ride.