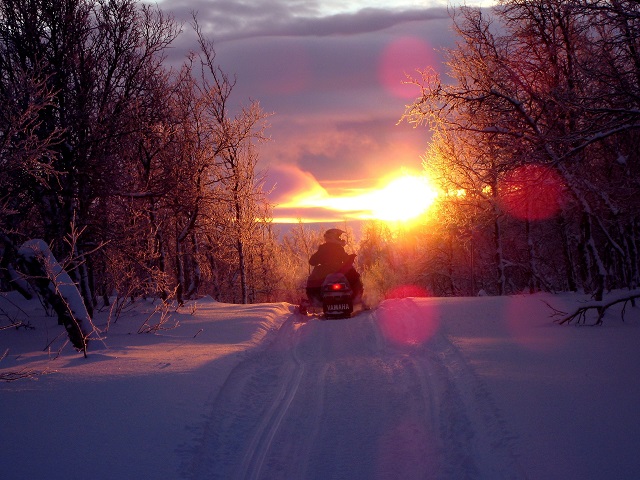 Safe Snowmobiling Is Worth the Wait
Now that we've got a bit of snow here in Ontario, you may be itching to kick off winter with the first snowmobile ride of the season. But the Ontario Federation of Snowmobile Clubs (OFSC) is reminding snowmobilers that although it's tempting, none of the official OFSC trails are open yet. The safest thing to do is to be patient – that first ride will be worth the wait!
"Even going for a short snowmobile ride can be very dangerous at this time of year with existing conditions. The ground, waterways and swamps are not frozen yet, nor is there enough snow base to protect yourself or your sled from terrain irregularities or other obstacles. Grooming operations have not started yet, so no OFSC trails are available to ride and all access to trails on private property remain closed."
With more than 30,000 kilometres of trails across the province, there's no doubt that Ontarians love snowmobiling. But after its deadliest season on record (29 fatalities), it's evident that some people still don't take snowmobiling safety seriously. Excessive speed, loss of control and driver inattention led the list of primary causes of those deaths.
Driver training is critical, and the province is looking for ways to make education more convenient and accessible. In September, they announced that  online training will be coming soon. In the meantime, OFSC offers driver training in person throughout the province, with sessions taking place now and into the new year.
Got your training, insurance, license and permit? Ready for safe snowmobiling? You can keep tabs on the OFSC's interactive trail guide to see when trails are open and what the conditions are. The organization has also revealed they plan to launch an app version this December.