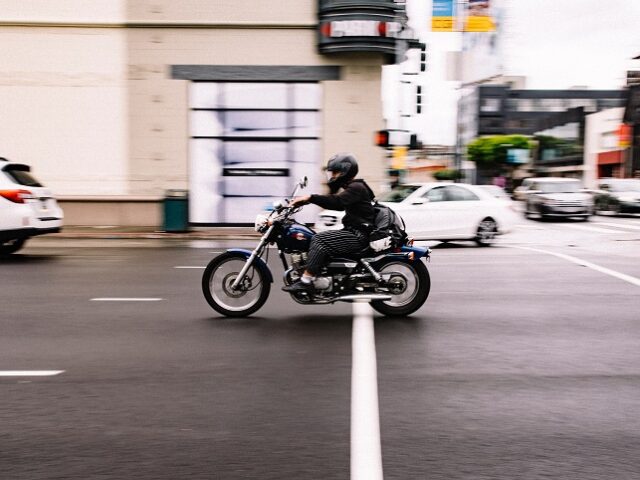 Motorcycle Fatalities on the Rise in Ontario
The great weather during the last few days of spring is irresistible for motorcyclists in Ontario. After a long winter and months of isolation to keep safe during the COVID-19 pandemic, it's understandable that people are especially keen to get some rides in as summer arrives. Yet not everyone who goes out on their motorcycle comes home safely.
Tragically, the OPP is reporting that motorcycle-related deaths are up 300% compared to this time last year, with four deaths on patrolled roadways in May alone. A quick scan of news stories reveals some awful collisions throughout the province.
In 2019, there were 27 motorcycle fatalities on OPP-patrolled roads. That is 27 too many, and if this year's trend continues, it could mean dozens more devastating injuries and needless deaths.
We have previously discussed the need for vigilance on the part of both drivers and motorcyclists on our blog. Here are some additional tips on staying safe while you're driving a motorcycle or sharing the road with one.
Always, always drive sober. This should go without saying, yet impaired driving continues to claim the lives of up to four Canadians every day.
Follow the speed limits. With traffic volumes on the low side due to the pandemic, stunt racing and speeding has been a problem across North America – including here in Ontario.
Keep your skills up to date. The OPP notes that riding skills diminish during the off-season, so reacquaint yourself with your bike as you gear up for the summer.
Also noted by the OPP, group riding is becoming more popular, but requires a high level of attentiveness.
As always, proper gear is essential. That includes helmets, despite false information that has been circulating. A few weeks ago, police in Thunder Bay described an incident of pulling over a pair of motorcycle drivers who were not wearing helmets. When stopped about their lack of helmets, they said they had read on an online forum that helmets were no longer required.
Contrary to this false information found online, wearing a fastened helmet while motorcycling is still very much the law in Ontario, both for drivers and passengers. The Ministry of Transport encourages the use of full-faced helmets for optimal protection and comfort, and brightly coloured, reflective helmets to help with visibility.
On a final note, we should mention that it's not just motorcycle fatalities on the rise. In early May, the OPP reported 71 deaths on OPP-patrolled roads, up from 61 in the same time period in 2019. Grimly, collisions in 2019 were at a 5-year high.
Motorcycle accidents usually result in serious injury, which makes it critical to obtain maximum insurance benefits. If you or someone you love has been injured in a motorcycle collision, we're here to help.