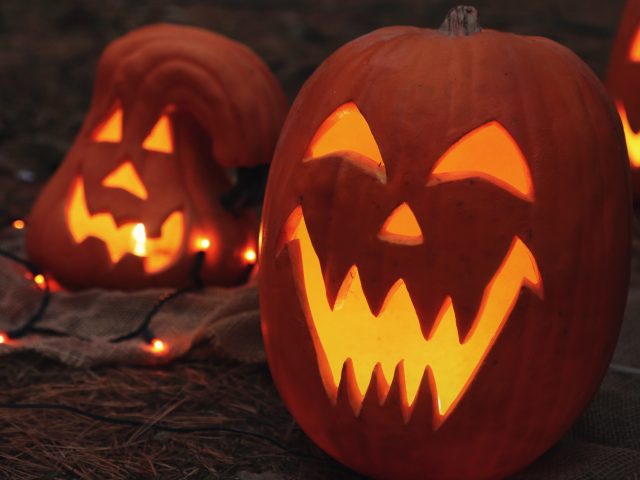 Creating a Safe & Happy Halloween for All
Halloween is tomorrow, and popular advice tends to be focused on how children can keep themselves safe while trick-or-treating: being visible by using lots of reflective tape and flashlights, choosing face paint rather than masks or hoods, making sure costumes aren't tripping hazards and being extra careful when crossing the street.
This is all good advice, but whether we are at home handing out candy, celebrating at a party, or just out on the roads on October 31st, everyone has an important role to pay in making sure that Halloween is a safe and enjoyable occasion. Here are some key tips to helping to make Halloween safe for everyone.
Create a safe path for trick-or-treaters.  Are your sidewalks, steps and porch clear of leaves, ice and snow? What about hoses and extension cords? Despite parents' best efforts to make sure their children can move freely and safely in their costumes, the combination of darkness and unfamiliar walkways (and of course, little legs and lots of excitement!) can make kids more likely to trip on their way to and from your home.
The more light, the better. Consider adding a bit of extra lighting to your walkway and entrance if possible. If you're using candles as decorations, be mindful of the risks of open flame and how easily candles could be knocked over or brushed up against. A safer bet may be flameless LED candles.
Keep pets secured. If you are handing out candy, be sure that your pets are secured inside your house. The constant doorbell and comings and goings may be distressing to pets and they may become upset or try to escape, causing injury to others or themselves.
Be extra vigilant behind the wheel. Research has found that pedestrian deaths spike on Halloween, so all drivers must anticipate that children may be unexpectedly on roadways. Don't rush it–drive slowly and carefully.
Drive sober. Halloween is one of the biggest party nights of the year and as such, impaired driving is a significant threat.  MADD Canada warns that "If you take the risk of driving impaired, it could end in a real-life nightmare. You could lose your licence, lose your vehicle, face steep fines, a criminal charge or, worst of all, you could cause a crash that kills or injures someone." If you're hosting a party at your home, be sure guests that have been drinking or consuming cannabis have a safe ride home.
Wishing you and your family a safe and happy Halloween!