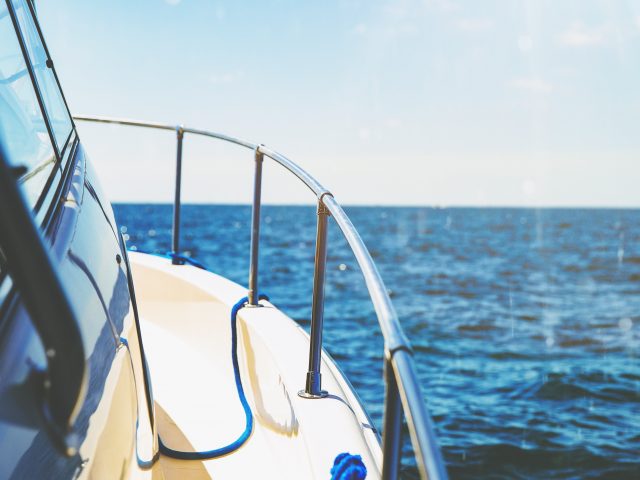 Out on the Lake? Stay Safe
The Canada Day long weekend is often considered the real beginning of summer, and for many folks in Ontario, it wouldn't be complete without some time out on the water. The fun and festive atmosphere of a holiday long weekend or any wonderful, warm summer day, however, can lead to poor choices in boating.
OPP reports from over the first big holiday of the summer around the province show that people still flout the laws of safe boating, which can have tragic or expensive consequences. Here's a look at some frequent boating-related charges the OPP issues.
Alcohol
First and foremost, boaters should remember that impaired boating is impaired driving. With alcohol offences being so common, it's important to know the law.
In Ontario, it's against the law to have open liquor in a boat without a special permit unless it is stored in a closed compartment. Unopened containers with the seal unbroken are permitted. Don't forget that alcohol you consume before operating the boat can have an impairing effect.
It is against the law to operate a boat under the influence of alcohol or drugs in the same way as a motor vehicle.
Lifejackets
Another frequent charge is not having enough life jackets on board. In Ontario,  there must be a life jacket for every person on board. According to the OPP, most victims in fatal boating accidents were not wearing a life jacket.
The law does not require that the lifejackets are worn, only carried by the boat, but police and boating safety experts agree that ideally they should be worn at all times. Remember: a lifejacket can't save your life if you're not wearing it.
The OPP has partnered with BOATsmart! to run a safety campaign throughout the province, which will give kids spotted wearing lifejackets a t-shirt that reads "I Got Caught Wearing My Lifejacket". The program has been running for more than a decade. Forming the lifejacket habit early sets the stage for lifelong safety.
Lighting
If you plan on boating before sunrise, after sunset or in periods of restricted visibility (e.g., fog or heavy rain), you must have navigation lights. They will keep you and other boaters visible and safe in low light. Yet many boat operators are charged with insufficient lighting every year. Make sure you have the correct lighting and that it's all operational before you head onto the water.
Navigation light and shape requirements depend on the type and size of boat. Detailed information on navigation lights can be found in Transport Canada's Safe Boating Guide.
Safe and happy boating!
Sources:
OPP lay several charges on the waterways on Canada Day
Most boating offences on weekend were impaired charges: OPP
Safe boating practices with the OPP
Safe boating campaign kickoff
As boating season approaches, OPP are urging safety first